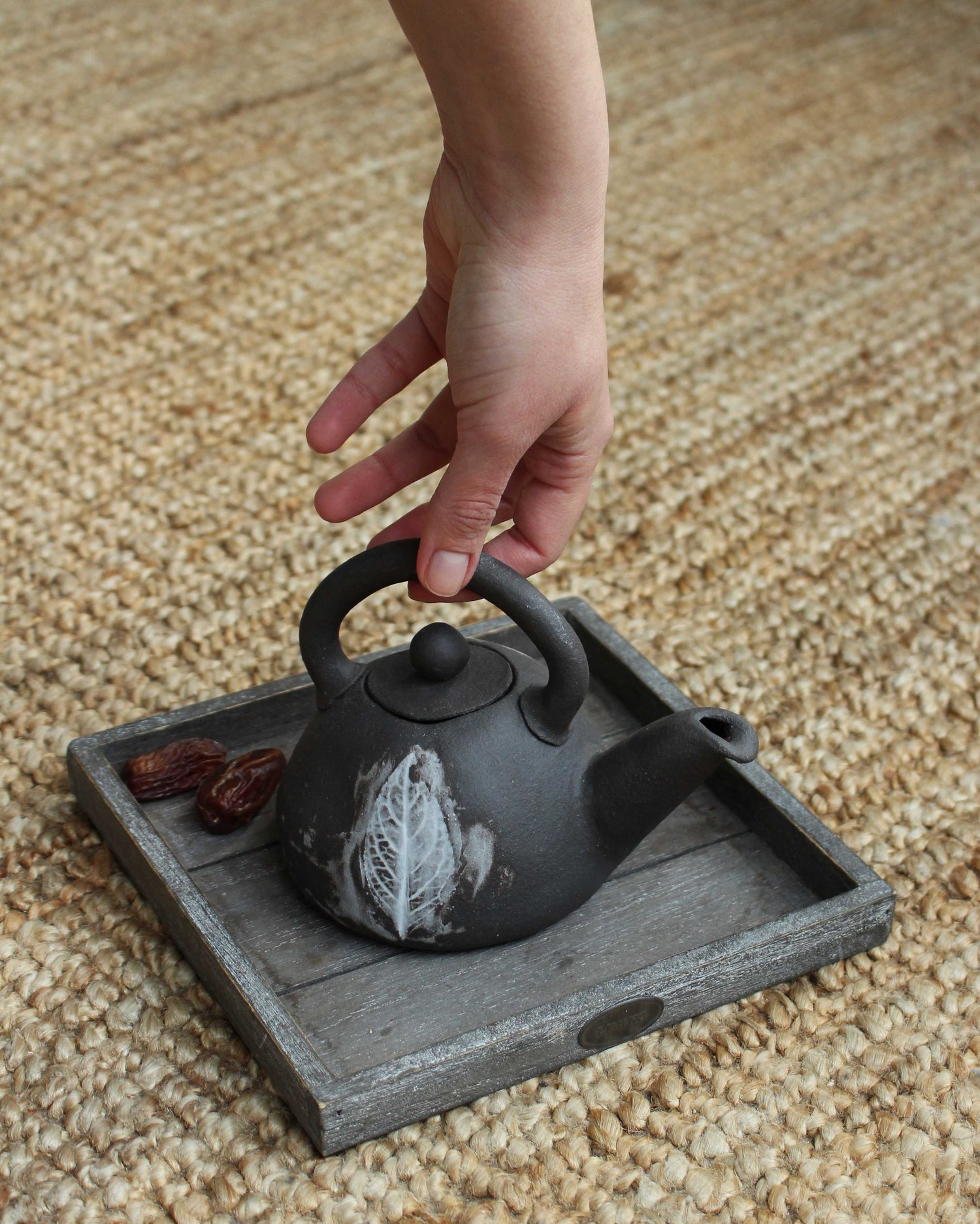 Teapot , Autumn Theme
In my teapots, I try to combine the delicacy of porcelain, roughness of the dark clay, generally primitive attitude of my techniques and modern lifestyle with a pinch of nature.
Technique:
This teapot is a perfect example for "slow-made". I make a teapot by gradually reshaping a slab of clay into an organically inward body. Over the course of a few days, the body will be in the right stage to cut the lid and attach the spout and other parts.
Maintenance:
Try to to avoid extreme thermal shock. All works are essentially unique and will always carry the traces of the artist's hands and tools with them like a sculptural artwork. Therefore, carefully handling the item and washing with hands are highly recommended.

Material: stoneware ceramic, porcelain
Capacities: 250ml
In cases of pre-order, it takes about 3 to 5 weeks for you to have your Treepot after you place your order.
Please note that due to the nature of handmade items, your order can be slightly different in overall form and colour from what you see in these photos.
If this is a gift, you can find (( Gift Packaging )) and add it to your cart!
For free pick up in The Hague, please enter "localpickup" in the discount code box in checkout!