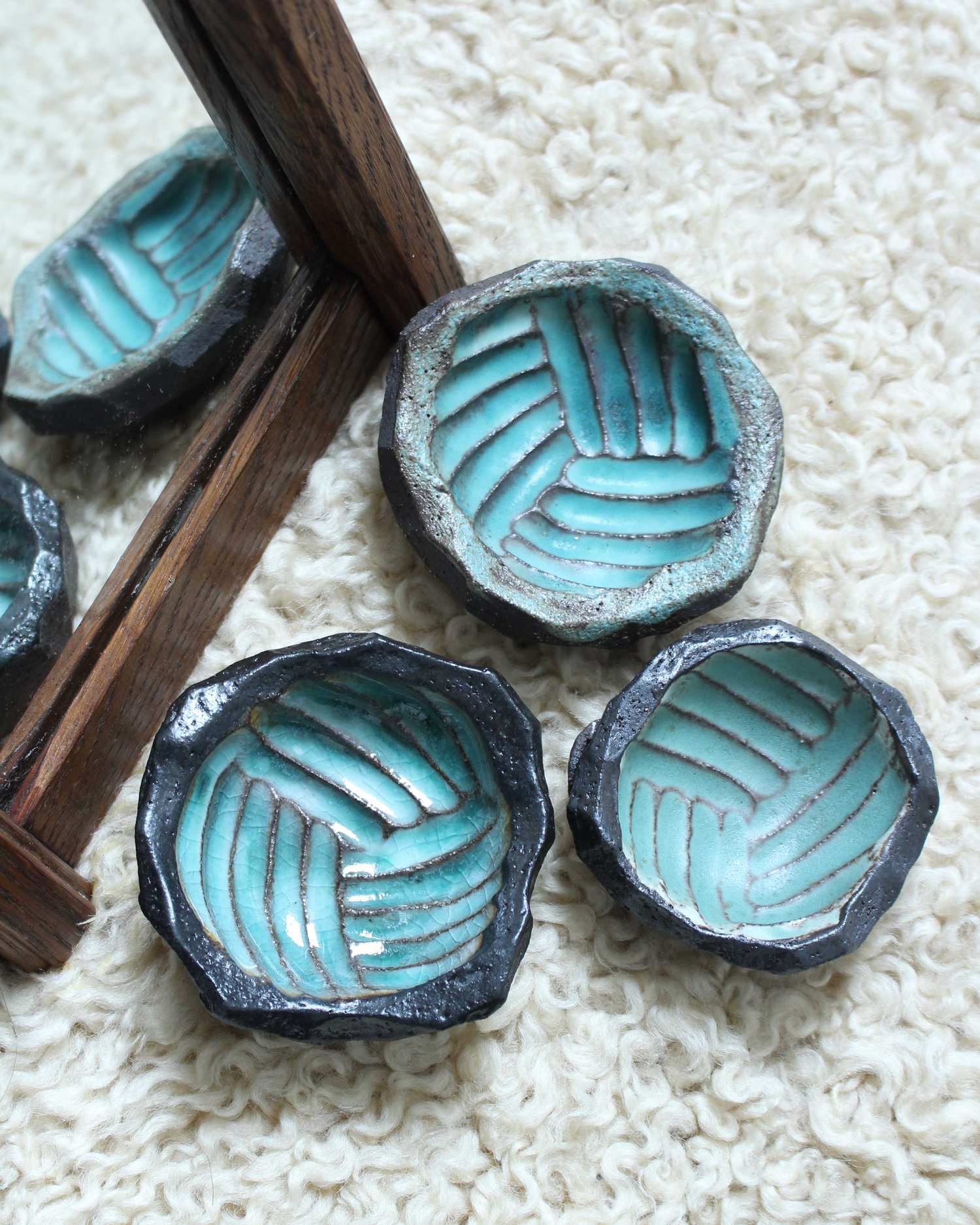 Jewellery dish
You can use these small dishes for jewellery or even for dry food. This limited series has a peacfull matte green-blue glaze.
There is no two dishes the same. When finding yours, pay attention to the matte or glossy glaze and choose the number from the last photo!
Technique:
For this series of Kurinuki, I decided to have parallel lines and patterns instead of random and rough textures in order to create elegant little containers for valuable objects such as jewels.
Kurinuki is a slow pace technique from Japan's old days. Kurinuki items are sculpted out of a clump of clay through a meditative hand-carving.
Maintenance: All works are essentially unique and will always carry the traces of the artist's hands and tools with them like a sculptural artwork. Therefore, carefully handling the item, washing with hands and not putting in microwave is highly recommended.

Material: Stoneware ceramic, porcelain

Average Dimension:
8x8x2.5cm
If this is a gift, you can find (( Gift Packaging )) and add it to your cart!
For free pick up in The Hague, please enter "localpickup" in the discount code box in checkout!