My name is Sepideh ("Dawn" in Persian) and my last name is Jahanpanah ("The World's Shelter" in Persian). Names always have meanings in Persian and I love to say that to everyone.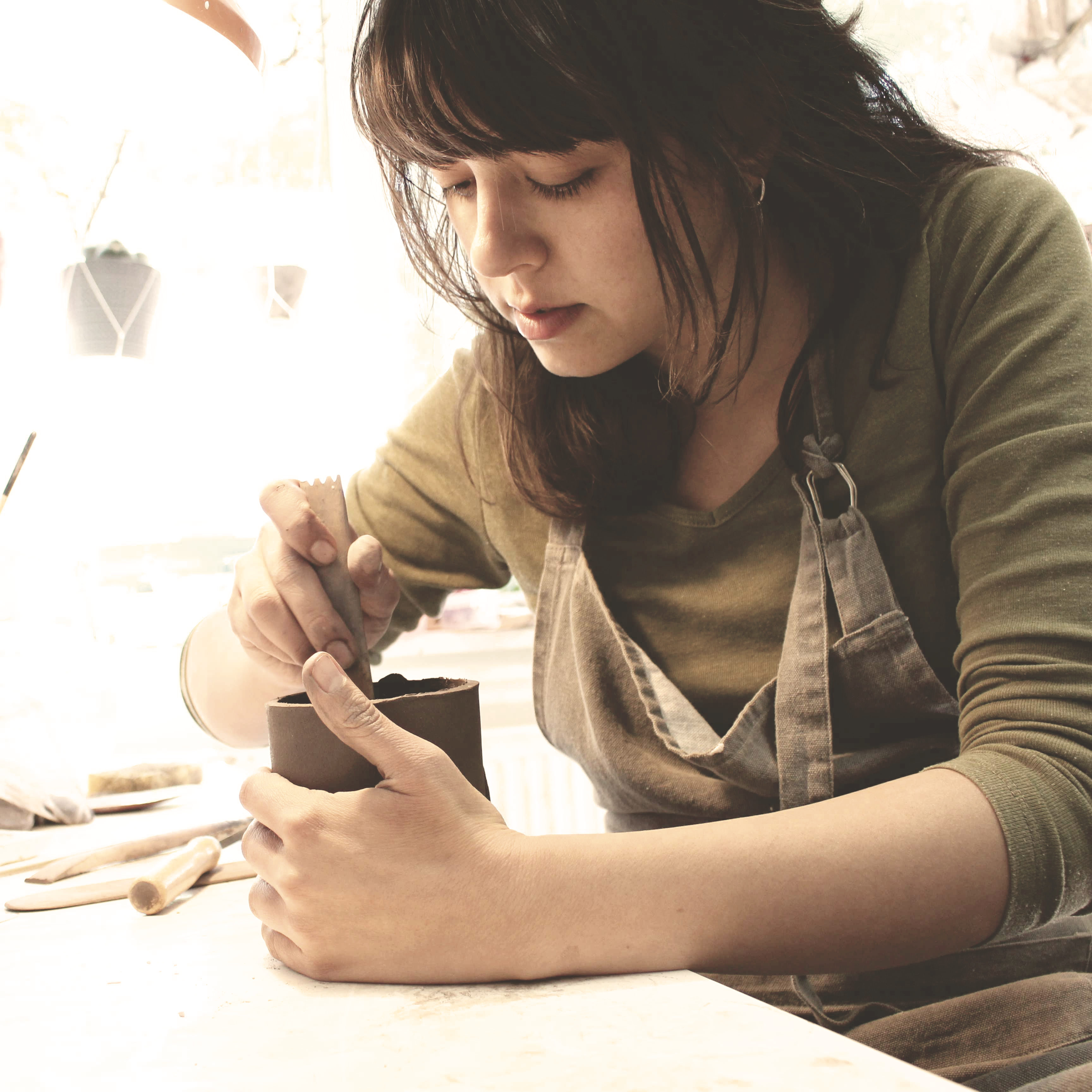 When I was 3 years old, I made a herd of sheep and a shepherd out of a smelly, grey coloured play-dough. I used lots of tiny objects I could find around me to shape the tiniest details of the face and bottom of the sheep. I remember everyone's shocked faces.


When I was 10, I made a bowl out of a very rough clay with lots of hair in it that my dad had brought me. It was originally used to make traditional bread ovens and the hair played the role of armature. After the bowl was dry, I secretly put it inside of a heater for days. It came out actually pretty water resistance. At least I could paint it.
When I was a teenager, for the first time I saw a traditional way of glazing bowls, by pouring glaze over each piece a few times. It was an Iranian documentary. Not in my wildest dreams I could imagine at that time that someday I would use exact same technique on my ceramic vessels and sell them.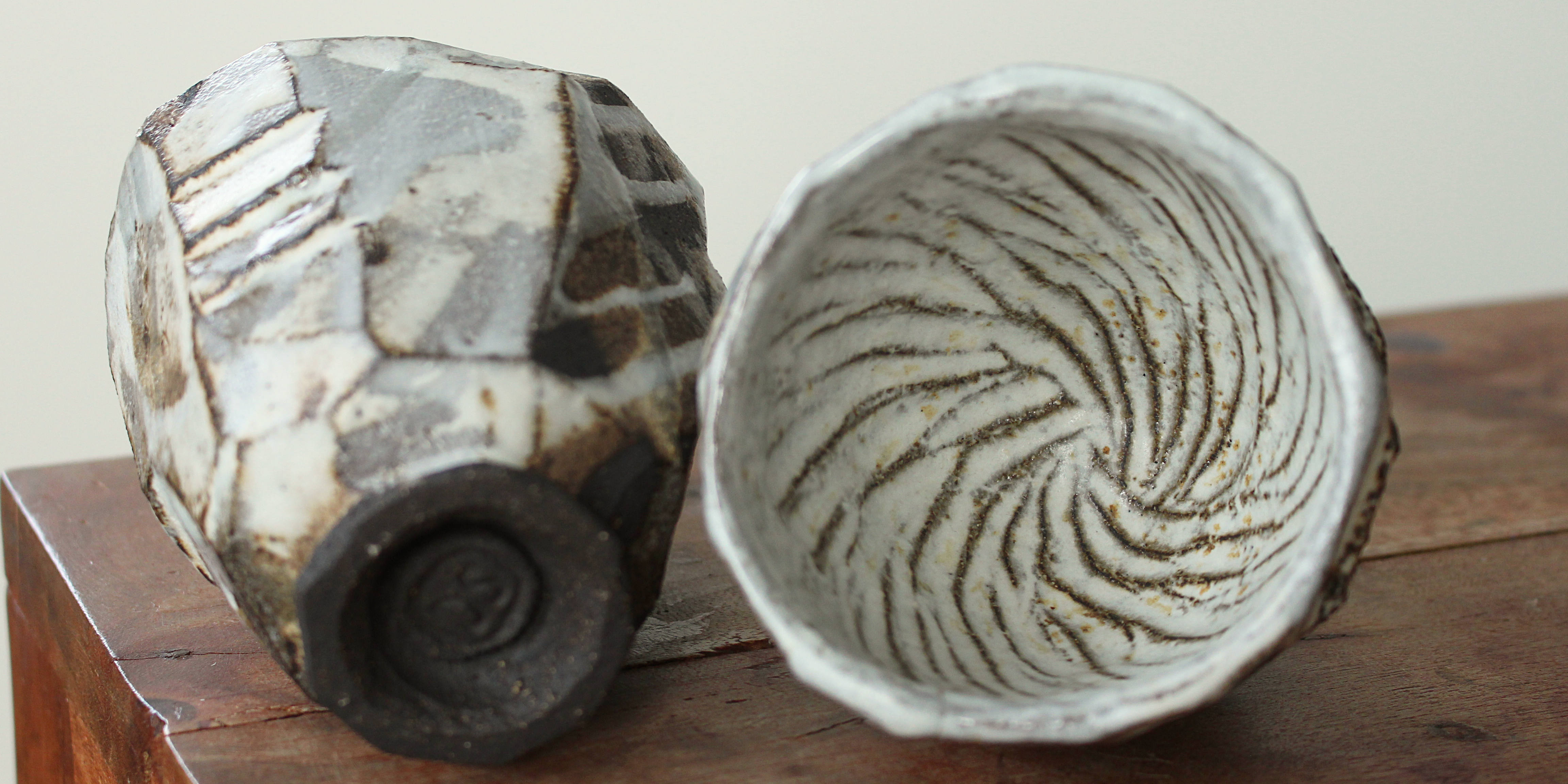 ***


I am an artist and a ceramist currently living and working in The Hague, The Netherlands.


I received a BA in Arts & Crafts at Art University of Isfahan, Iran, and an MA in Artistic Research at the Royal Academy of Arts in The Hague, Netherlands.


I have been fascinated by the production process of art, rather than the solid and finished outcome. Therefore I've worked on the concept of process as an artistic medium and now try to reveal my production processes in different ways.


After years of observation of what fascinates me in the nature and studying the visual aspect of different natural phenomena in their natural or artificial environments, I've become strongly inspired by the juxtaposition of organic forms and colours.


***


Desert Spirit Ceramic:


Using the skills that I have been developing throughout my life, I started to make things with my hands towards a new approach in 2020. I now use clay to visualise my emotions for the world, nature, life and death in three dimensional forms.
I try to make lively ceramic pieces by exaggerating traces of my tools, emphasizing irregularity and imperfection.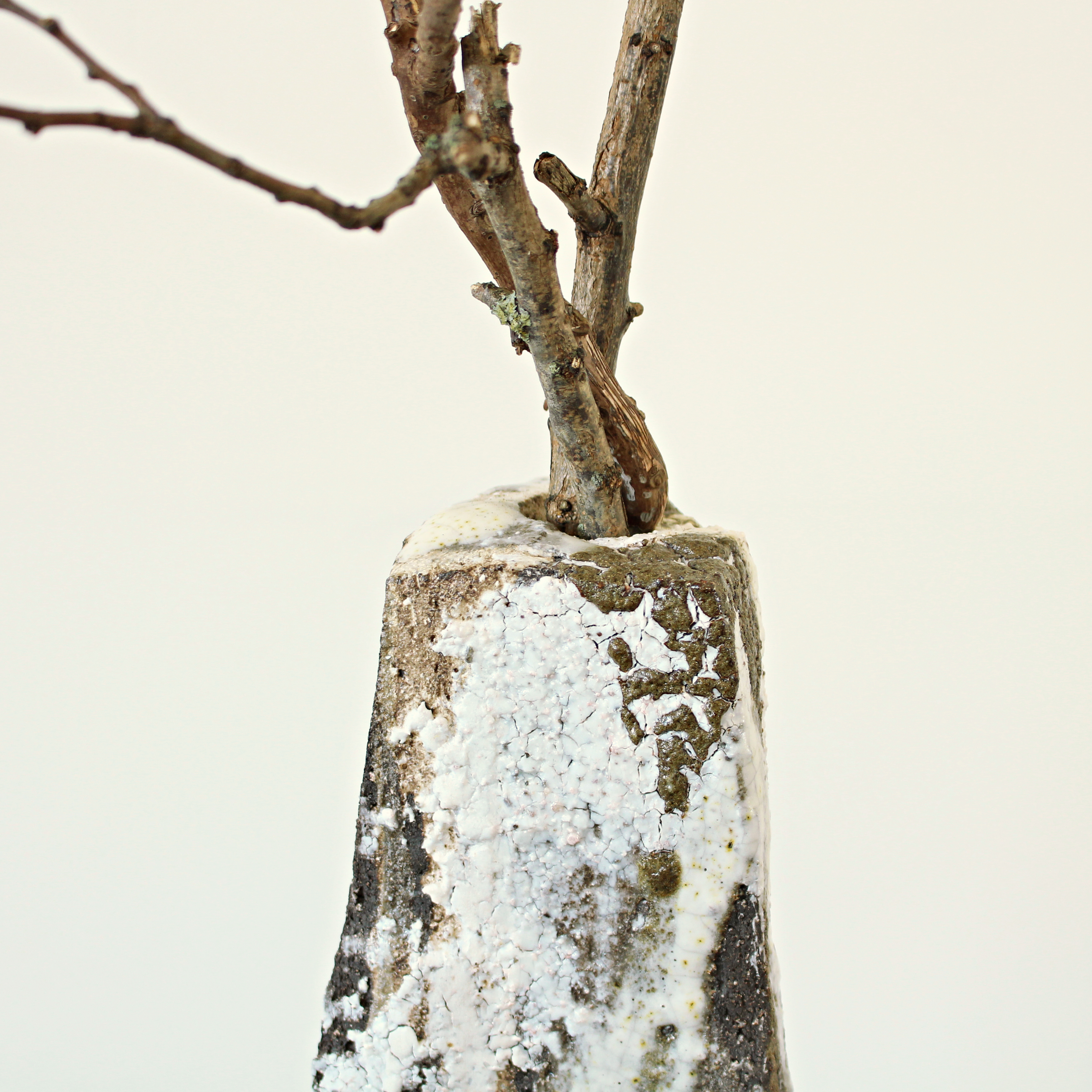 My artistic side is deeply inspired by my Persian background, an indescribably rich culture that goes back thousands of years and I am inevitably in love with. Apart from that, Japanese Ceramic and Wabi Sabi worldview has influenced me a lot also in the past few years. I am slowly developing my own style that is a combination of all these.