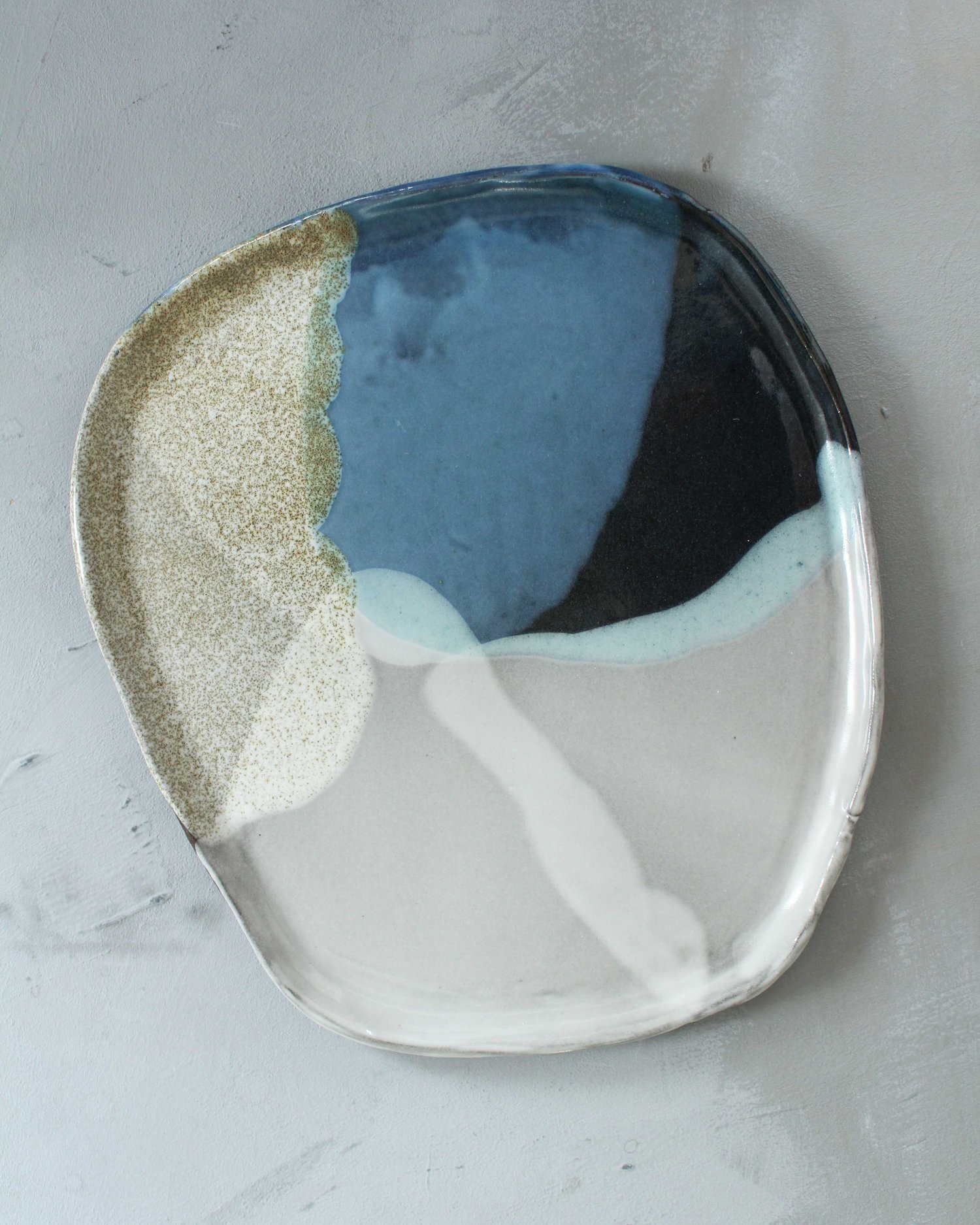 Plate, Blue Pour patterning No. 9
These pour-patterning plates have organic shapes and are ideal for serving food. They can also be perfectly used for fruits or snacks.
Each plate is unique and has a different shape and pattern.
Technique:
I make each plate by rolling out an individual slab to create an organic shape with a wild round edge. Overlapping multiple porcelain-slip pour-overs with several glaze pour-overs create these water-colory, magical patterns.
Maintenance:
This item can be used for hot or cold food.
All works are essentially unique and will always carry the traces of the artist's hands and tools with them like a sculptural artwork. Therefore, carefully handling the item, washing with hands and not putting in microwave is highly recommended.

Material: Stoneware ceramic, porcelain
Dimension:
Dimension:
W: 29cm
D: 26cm
H: 1.8cm
If this is a gift, you can find (( Gift Packaging )) and add it to your cart!
For free pick up in The Hague, please enter "localpickup" in the discount code box in checkout!